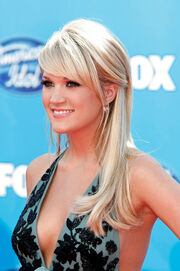 Caitlyn Sarah Kligerman was born on August 9, 1990 in Westport, Connecticut weighing at 7lbs and 5oz. She is the younger sister to NASCAR Camping World Truck series driver Parker Kligerman.
Caitlyn growing up was always a helpful child. Whether it was something that it's a minor thing for someone, or something major that really needs help with, Caitlyn was there, and she would do it either if asked or just do it out of spite.
She was also the same way with helping people in high school, which for some people would have called her a teachers pet, but to others, they saw it as someone with more respect for other people and for herself then anyone else at the school.
She is currently taking night classes at the University of Connecticut with
Caitlyn Sarah Kligerman

Born

August 9, 1990 (21)

Hometown

Westport, Connecticut
intentions of getting a degree in Business and is also having the job as her brother's manager as she also travels with him with the NASCAR Camping World Truck Series drivers.
Caitlyn's Twitter account is @CaityKligy29. She uses her Twitter to post photos of herself and her surrondings, and talks her friends as well as fans of NASCAR and her brother.