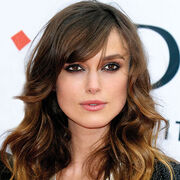 Heather Larissa Hendrick was born on June 14, 1989 in Charlotte, North Carolina weighing at 6lbs 1oz. She is the daughter of NASCAR team owner Rick Hendrick. She is the sister of the late Ricky Hendrick and the sister of Lynn Carlson.
Heather got her interest in racing at age ten as she was at Charlotte Motor Speedway as she was just hanging out with the spotters during the Coca Cola 600 race (by orders of her father because he thought she was going to cause some havoc in the garage area), and was amazed from the racing in general so much that she wanted to have some involvement with it when she
Heather Larissa Hendrick

Born

June 14, 1989 (22)

Hometown

Charlotte, North Carolina
got older and finished school.
Because of her brother's death in 2004, in 2005 (as a part of her 16th birthday gift), Heather got a tattoo of a blue heart with a banner with his name in it, then at the bottom was his date of birth which was April 2, 1980 and his date of death, which was Octobere 24, 2004.
Heather graduated from the University of North Carolina in 2009 with a degree in Business, and is now working for her father's race team 'Hendrick Motorsports' in handling the contracts of the drivers in the organization.
Heather's Twitter account is @NCHendrick. She mainly uses her Twitter to talk to her friends and fans of NASCAR,