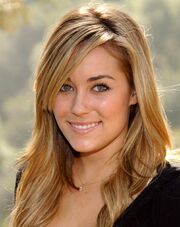 Jennifer Camille McMurray was born on November 25, 2010 in Charlotte North Carolina weighing at 7lbs 3oz. She is the daughter of Madison Johnson and NASCAR Sprint Cup Driver Jamie McMurray. She is the niece of Carmen McMurray and NASCAR Sprint Cup driver Jimmie Johnson. She is the cousin to Jasmine and Genevieve Johnson.
Jennifer Camille McMurray

Born

November 25, 2010 (age 21)

Hometown

Charlotte, North Carolina

Parent(s):

Madison Johnson (mother) Jamie McMurray (father)

Family Member(s):

Carmen McMurray (aunt) Jimmie Johnson (uncle) Jasmine Johnson (cousin) Genevieve Johnson (cousin)
When she was just three months old, Jennifer got her interest in NASCAR when she was at the 2011 Daytona 500, and even though she wasn't physically awake as she was passed out to the noise of the cars, she wanted to be a NASCAR driver.
Growing up, Jennifer was considered one of the popular kids because of her family, but she didn't take advantage of that, and instead got only a select group of friends who'd liked her for her, and not for her family and stuff like that. She was getting average grades in school and was in a handful of extra-curricular activities such as cheerleading, soccer and lacrosse, while racing at some local dirt tracks in the Charlotte area. In order to get a better understanding of racing, during the summer, she usually goes for a select NASCAR races so that her father and uncle would teach her a bit more about racing.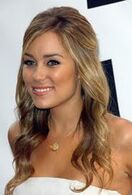 She graduated as a valedictorian in her graduating class, and she didn't go to college so that she would concentrate more on racing. Just a month after graduating from high school, she started racing in the ARCA Series for the whole season, before moving up to the Nationwide Series, where'd she'd won 5 of the races that season, along with 3 poles. After a year of racing in the Nationwide Series, she'd moved up to the Sprint Cup Series, winning 4 races, making the Chase and ended up winning the Sprint Cup Championship, making her the second woman to do that behind Summer Keselowski.
Jennifer's Twitter Account is @JenniferM. She uses it to talk to her friends and fans of NASCAR.