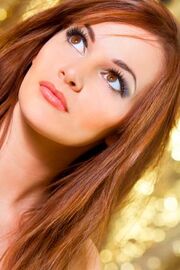 Madelyn 'Maddi' Sarah Earnhardt was born on October 1, 2009 in Mooresville, North Carolina weighing at 6lbs 15oz. She is the adoptive daughter of NASCAR Sprint Cup Star Dale Earnhardt Jr. She is the adoptive grand-daughter of the late 7-time Winston Cup Champion Dale Earnhardt. She is the adoptive niece of Kelley Earnhardt, Taylor Nicole Eanhardt and
Shea Earnhardt
. She is the adoptive half niece of former NASCAR driver Kerry Earnhardt. She is also the adoptive grand-daughter of Teresa Earnhardt.
Madelyn Sarah Earnhardt

Born

October 1, 2009 (age 22)

Hometown

Mooresville, North Carolina

Parent(s)

Dale Earnhardt Jr. (adoptive father)

Family Member(s):

Teresa Earnhardt (adoptive grand-mother) Dale Earnhardt Sr. (adoptive grandfather - deceased) Kelley Earnhardt (adoptive aunt) Taylor Nicole Earnhardt (adoptive aunt) Kerry Earnhardt (half adoptive uncle)

When she was a year old, her biological parents had put her in an #88 NASCAR blanket (sort of ironic) and placed her in an opened garbage can. She was crying like there was no tomorrow, and it was an elderly woman who ha found her and placed her in a nearby orphanage, which Madelyn had been there for about two years, until someone had adopted her (which she then learned was NASCAR driver Dale Earnhardt Jr.).
Maddi didn't get a chance to go to school because she was deemed 'not acceptable' for school, so she was learning anything that she can off the street, and that ust happened to be racing, where she had been doing that for thirteen years before starting a full schedule in the Nationwide Series driving for Dale Jr., where she had won two races. She has decided to stay in the Nationwide Series to get used to NASCAR before heading up into the Sprint Cup Series.
Madelyn's Twitter account is @HeartFullofMt.Dew. She uses it to talk to fans of NASCAR, fans of Dale Jr. and posts photos of herself.