NASCAR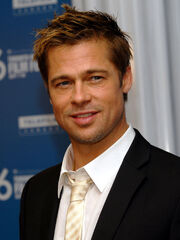 Mark Cody Crnkovic (born December 20, 1976) is the NASCAR Nationwide Series crew chief for the #12 Alliance Truck Parts Dodge Challenger driven by
Summer Keselowski
. The car is owned by Jayden Penske and is operated by Penske Racing. Crnkovic was born in Chicago, Illinois.
Early CareerEdit
Crnkovic's racing career started in 1992 when one of his father's friends, who was an owner for a late model team, who was looking for a crew-chief on short notice due to the last one had quit, and offered Crnkovic that job. Crnkovic wanted to refuse due to having no experience as a crew chief, but had some experience in working late models with his father for fun, which then they shipped the cars off to different racing teams. The guy said that it wasn't a problem, that there was somebody there to help him. So, he accepted the offer, and he brought the
Mark Cody Crnkovic

Nationality

American

Born

December 20, 1976 (35). Chicago, Illinois

Country

United States

Sport

NASCAR Nationwide Series

Team

Penske Racing
driver to a victory...in fact, just about twenty-five victories.
NASCAR Sprint Cup Series (2005-2006)Edit
At age 29, Crnkovic was called by Jack Roush, the owner of Roush Fenway Racing because they were looking for a crew chief in the Sprint Cup Series for the rookie Carl Edwards. Crnkovic accepted the offered and had worked as a crew-chief for Carl for the 2005 and the 2006 season, only leading him to win four races, all of them coming at Carl's rookie year in 2005.
NASCAR Nationwide Series (2007-Present)Edit
Crnkovic didn't renew his contract with Roush Fenway Racing back in the off-season before the 2007 NASCAR season, and was instantly picked up by owner Roger Penske, saying that he had a rookie driver in the Nationwide series, it was all great when it comes to the crew, but all he needed was a crew-chief. Crnkovic acepted the offer, and latered learned that it was Summer Keselowski that he would be working with, and in between the years 2007 and 2011, he had led her to her thirty-two victories and her first championship back in 2009.
Because of the five years that Crnkovic and Keselowski had worked with each other, on multiple occasions, Crnkovic said to some people and even the media that he treats Keselowski like she was his daughter, and Keselowski confirmed that during one of her media avaliabilities, saying that she treats him like a 'father away from her actual father'.
It has also been confirmed that when Keselowski makes her jump to the Sprint Cup Series in 2012, Crnkovic will be her crew-chief.
Personal LifeEdit
Crnkovic currently resides in Daytona Beach, Florida with his wife Amanda (neé Major) and their three kids, Paige Nicole (born November 1, 2001), Anthony Warren (born January 1, 2003) and Christina Melody (born July 6, 2006)
Twitter AccountEdit
Crnkovic's Twitter Account is @MarkC12, and uses his Twitter account to talk to his family, friends, fans of NASCAR, fans of Summer and photos of himself, his wife and his children (at itmes).