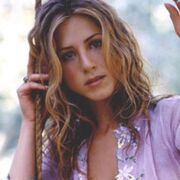 Parker Drew Osbourne was born on June 15, 1992 in Chester, Pennsylvania weighing at 6lbs 12oz. She is the daughter of NASCAR Sprint Cup Series crew chief Bob Osbourne.
Growing up, Parker was the 'go-to' girl, where if anyone needed advice, they would go to her. But, when it came to her academics, she was the one going to other people for help and advice because throughout all of the years that she was in school, she was averaging a mark between 60-65%, but it wasn't till her senior year in high school, where she focused on only her education and had managed to graduate with an 89%.
Parker Drew Osbourne

Born

June 15, 1992 (19)

Hometown

Chester, Virginia

Parent(s):

Bob Osbourne (father)
Parker got her interest in NASCAR when she was fourteen and went to her first race during the summer (she couldn't go to races where it would conflict with school), which was during a race at Pocono Raceway, and ever since then, at any chance that she gets, would go see a race, and is traveling with her father and seeing all of the races on the 2011 season schedule, and seeing selected 2011 Nationwide Series races.
It is rumoured that Parker would be driving selected races in 2012 in the NASCAR Camping World Truck Races for Darren Smith Motorsports to prepare for a full season in 2013.
Parker's Twitter account is @FordAddict60. She uses it to talk to her friends, fans of NASCAR, fans of Roush Fenway Racing and posts photos of herself and of random scenery.