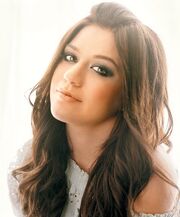 Shea Kylie Earnhardt was born on September 12, 1988 in Kannapolis, North Carolina at 6lbs 11oz. She is the daughter of the late seven-time NASCAR Winston Cup Champion Dale Earnhardt. She is the sister of NASCAR Sprint Cup star Dale Earnhardt, Kelly Earnhardt and Taylor Nicole Earnhardt. She is the younger half-sister to former NASCAR driver Kerry Earnhardt.
Shea was exposed to the track atmosphere when she was four years old when (as a part of her birthday gift from Dale Sr.), she was brought to her first race at Richmond International Raceay, and loved the sport ever since,
Shea Kylie Earnhardt

Born

September 12, 1988 (23)

Hometown

Kannapolis, North Carolina

Resides

Charlotte, North Carolina
and decided to want to get involved in NASCAR, but not in a driving perspective, but from a business perspective.
When she was growing up, she was only allowed to go to the races in the summer when she's not at school because school usually got in the way of her wanting to go to some of the races, especially since she really wanted to see the Daytona 500 in person. When she was thirteen years old (as a part of a late Christmas gift), her father gave her the opportunity to go to the Daytona 500 in 2001, but unfortunately for her, it was her father's last Daytona 500...in fact, his last moment of his life when he tragically died on hte last lap of the event. Because of that race, her mother Teresa decided to have her pulled out of school and decided for her to be with Dale because Teresa felt that Shea was more closer to him than with the rest of her siblings.
When she was sixteen in 2004, she got involved with DEI with whatever she could get her hands on, and helped out with Earnhardt-Ganassi Racing when DEI and Ganassi Racing with Felix Sabates merged into Earnhardt Ganassi with Felix Sabates. In 2008, she also decided to help up with Jr. Motorsports in terms of the drivers' contracts.
Shea currently resides in Charlotte, North Carolina.
Shea's Twitter account is @HeartFullOf88, where she usually uses it to talk to her friends and fans of NASCAR, and a whole lot of fans of Dale Earnhardt Jr,.