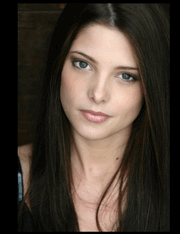 Skyla Sierra Roush was born on May 8, 1993 in Concord, North Carolina weighing at 6lbs 12oz. She is the daughter of NASCAR team owner Jack Roush

At the very young age of two, Skyla was interested in NASCAR, or just racing in general, when she sat in her high chair, eating Cheerios and watching whatever race was on TV, whether it would be a Winston Cup Race (now known as the Sprint Cup Series) or the Busch Grand National Series (now known as the Nationwide Series).
She dropped out at highschool in her junior year in 2009 because of the bullying that she was getting all because she wasn't 'pretty' or 'popular' or not 'normal'. She is currently getting her GED.
Skyla Sierra Roush

Born

May 8, 1993 (18)

Born:

Concord, North Carolina

Parent(s):

Jack Roush (father)
Skyla got involved with NASCAR physicall just two weeks after dropping out of high school when she was helping her father with some of the business stuff in Roush Fenway Racing. She is currently training to become a race car driver who is currently driving select ARCA races before driving a full season in 2012, then setting to make her Nationwide Series debut in 2013.
Skyla's Twitter Account is @FordBeauty6-16-17-99. She uses it to talk to her friends, fans of NASCAR and posts photos of herself whenever she could.